Pre-Project Work
Development of a draft design based on the provided initial data, as well as a project for planning and surveying the allocated area.
Project
Detailed development of all sections of the project with the implementation of estimated calculations with the aim of determining financial costs of the construction, work and materials.
Working Documentation
Development of working documentation for the implementation of structural and technical solutions related to the project.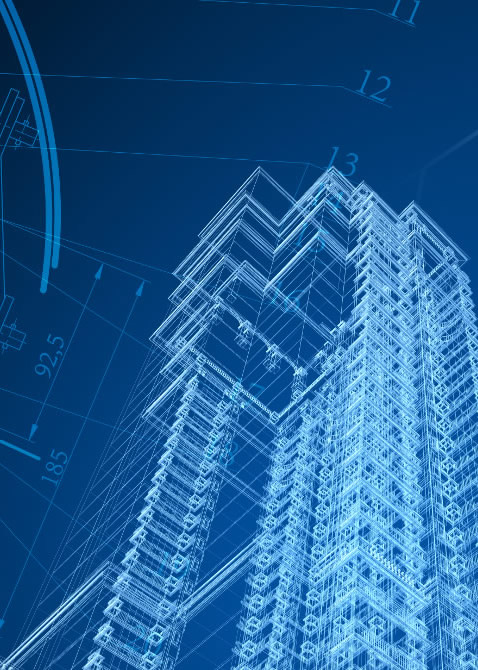 Building design - complete range of services
Our company has strong design department, which is able to implement projects of any complexity in accordance with the customer's wishes. In calculations of structures, we use our own software and software from leading manufacturers; modern methods of BIM technologies are also actively used – all this allows us to provide high-quality, competent design solutions. Our specialists independently develop all sections of design and working documentation, their rich experience and high professionalism have been repeatedly noted by our clients.
Project Department
The design department performs the necessary calculations, creates sketches and drawings
Design and Estimate Department
All project documentation is drawn up in the design and estimate department
Engineering Department
Designers develop detailed options for the rational implementation of communication networks
Design Department
Designers think over the optimal architectural solutions, taking into account the wishes of the customer
Software Developers
Our proprietary software allows to create a full-fledged house project with all drawings and calculations in three days!
The project was developed by BrestCADprojekt LLC in accordance with the TNLA, current legislation and compliance with the requirements of the Customer. Employees are distinguished by their professional approach to work, good qualifications and competent attitude towards the Customer. During the period of cooperation, BrestCADprojekt LLC has proved as a reliable partner, so we are looking forward to further fruitful cooperation.
BrestCADprojekt LLC carried out design and survey work for the UE "UKS of the Brest City" on the project "Reconstruction of the fountain on Sovetskaya street in Brest". We recommend BrestCADprojekt as an organization capable of performing, within the contractual terms, projects of any complexity with high quality and in accordance with building codes and regulations of the Republic of Belarus.
For about three years, BrestCADprojekt LLC has been our partner in the design field. During our cooperation, the organization has shown its ability to approach the assigned tasks with full responsibility, to perform work efficiently and on time. Distinctive features of their work are high professionalism, organization of employees and strong team spirit.