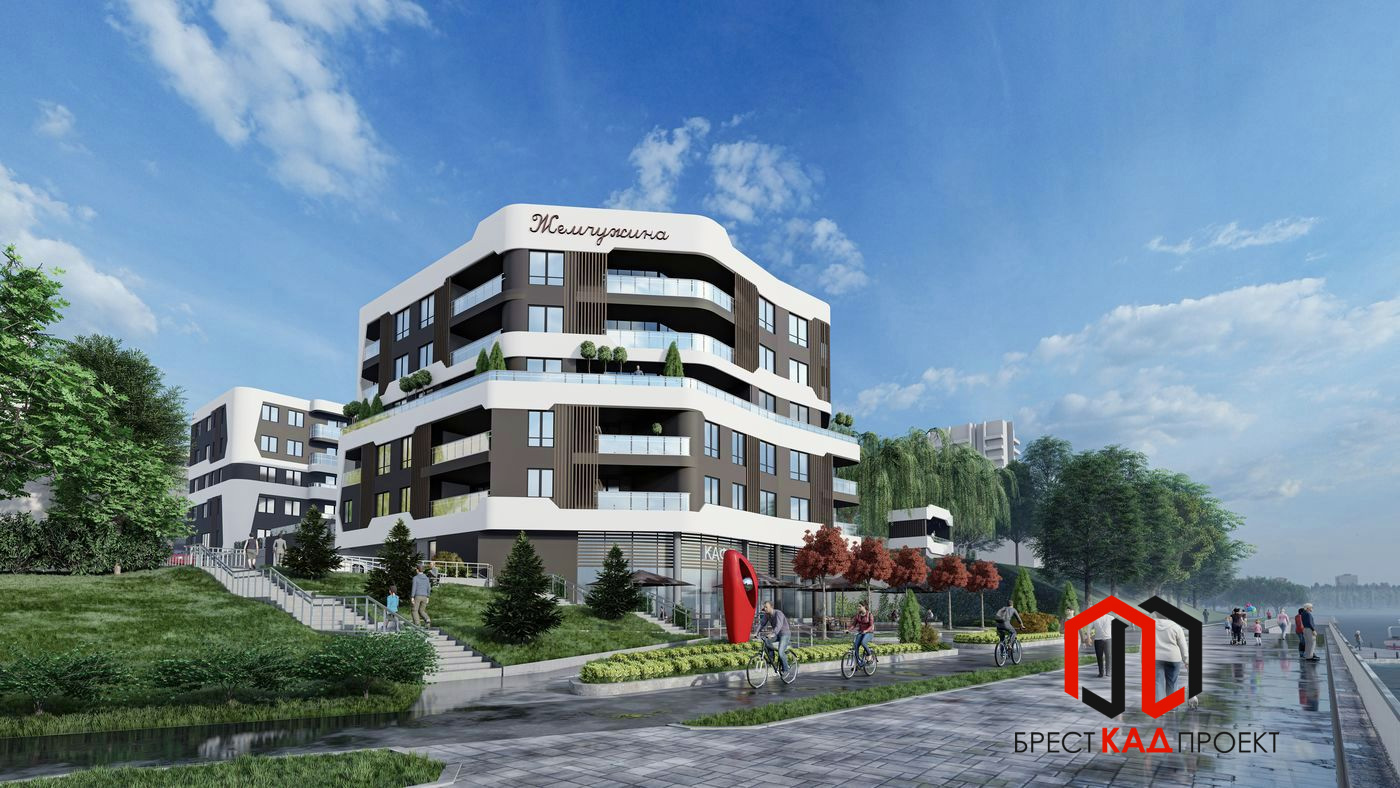 The house is located right on the embankment of the Mukhavets River. The terraces of the apartments and the cafe area open towards the green water landscape. The building has fitted into the hillside and the doors of the first floor, located below the promenade of the embankment, are convenient for all visitors, including people with disabilities. There are sports and game equipment rental point next to the cafe, and on the other side of the building (with windows facing Internatsionalnaya Street), there is a shop and a hairdresser.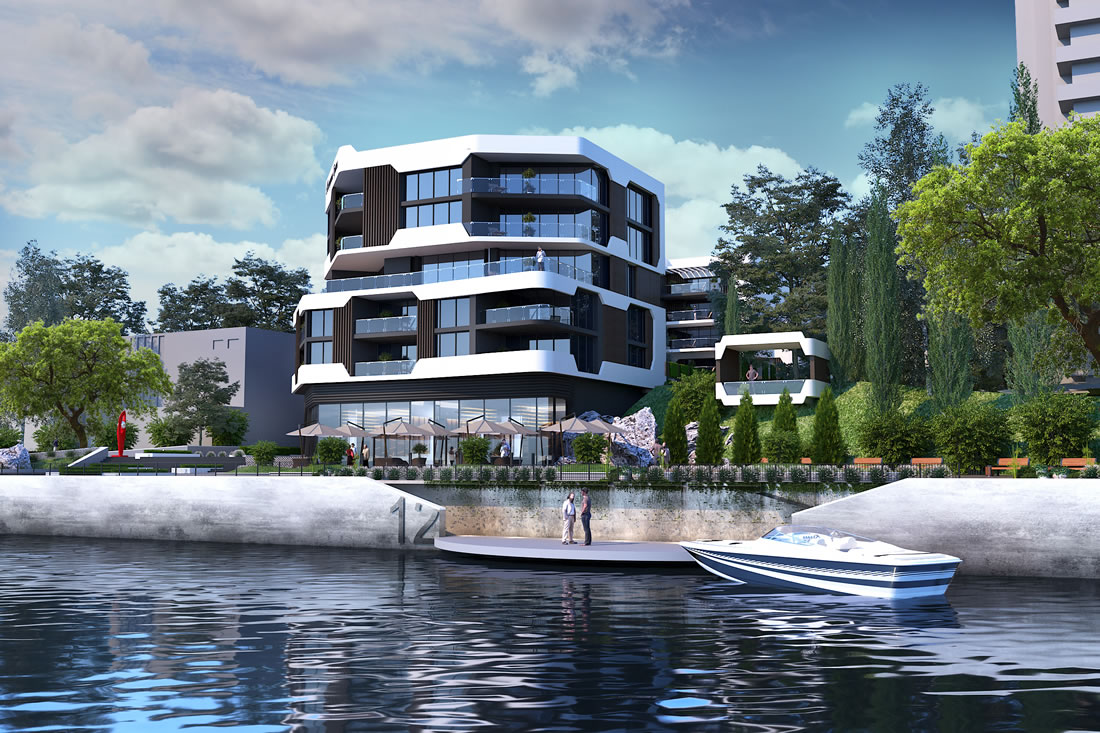 All the cars of the building residents are hidden in the underground parking, the roof of which serves as a greened yard. The garage is connected to the residential part of the building through lifts, so there is no need to go outside to get to the apartment.
The apartments meet high comfort standards. These are spacious rooms, large efficient windows, air conditioning. In terms of noise protection, the highest category, category A, was adopted. Floating floor structures and two-layer dividing walls were used.
Each apartment has its own large loggia or terrace, and in the first entrance, which faces south, all loggias offer a view of the river. Two apartments on the ground floor have their own fenced courtyards on the roof of the garage and separate entrances from the ground level.