Discussion
Discussion of the project details
Design
Project documentation development and approval
Construction
Support during the construction phase
In Design We Have No Limits
There are no projects that are too complex for us. Rich experience, professionalism and creativity allow us to cope with tasks of any level.
Design of buildings and structures
Rich experience in the design of residential, public and industrial buildings, transport and other facilities.
Design department
Our design department solves the most complex and challenging problems.
BIM-technologies
Design using modern information modeling environment, helping in combing different areas of design and engineering and in covering the entire life cycle a structure.
Software
Our own software package helps in designing the most complex structures in the shortest time possible.
APPROVAL
Maintenance of project documentation in government agencies, coordination with interested parties
SOFTWARE DEVELOPMENT
Development and commercial distribution of "The Building Constructor" software package.
DRAFT
Sketch design of the facility, study of the architectural appearance and functional zoning. Integration of a construction facility into a specific location.
ARCHITECTURAL PROJECT
Development of all the sections of design documentation at the "Architectural project" design stage
CONSULTING
Technical consultation on using the "The Building Constructor" software package.
DATA COLLECTION
Collecting required design data, specifications and approvals
CONSTRUCTION PROJECT
Development of all the sections of design documentation at the "Construction project" design stage, detailing of connections.
MAINTENANCE
Construction supervision
Feedback from our clients
The project was developed by BrestCADprojekt LLC in accordance with the TNLA, current legislation and compliance with the requirements of the Customer. Employees are distinguished by their professional approach to work, good qualifications and competent attitude towards the Customer. During the period of cooperation, BrestCADprojekt LLC has proved as a reliable partner, so we are looking forward to further fruitful cooperation.
BrestCADprojekt LLC carried out design and survey work for the UE "UKS of the Brest City" on the project "Reconstruction of the fountain on Sovetskaya street in Brest". We recommend BrestCADprojekt as an organization capable of performing, within the contractual terms, projects of any complexity with high quality and in accordance with building codes and regulations of the Republic of Belarus.
For about three years, BrestCADprojekt LLC has been our partner in the design field. During our cooperation, the organization has shown its ability to approach the assigned tasks with full responsibility, to perform work efficiently and on time. Distinctive features of their work are high professionalism, organization of employees and strong team spirit.
BrestCADprojekt LLC during the design and surveying ensured maximum consideration of the customer's wishes, while observing all the rules and regulations. I would like to note the ability of the company's head to find optimal solutions to complex problems, attentive and patient attitude to customer requirements.
Our address
Republic of Belarus, 224005, Brest, Karl Marx str. 33, office 72 (5th floor)
Email
info@brestcad.com - reception
Phone numbers
+375 (162) 53-76-92
+375 (162) 53-72-80
+375 (29) 700-11-77
+375 (29) 643-40-40
Working hours
Mon - Fri: 09:00-18:00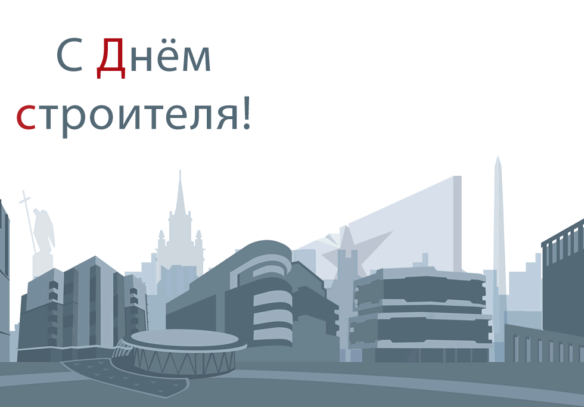 Dear Partners! We sincerely congratulate you on the Civil Engineer's Day! Thanks to you, unique buildings and structures that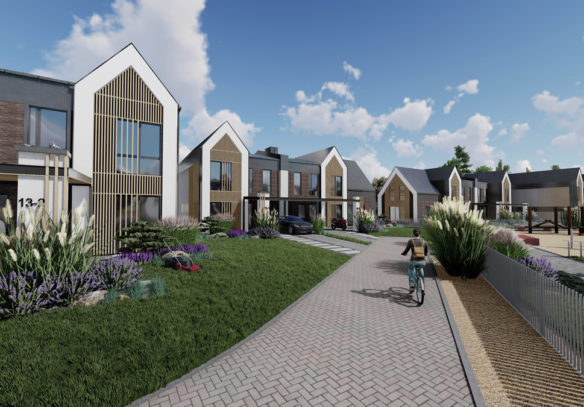 In Brest, the project "Scandinavskoe Predmestie", which will change the appearance of the city, is being prepared for bringing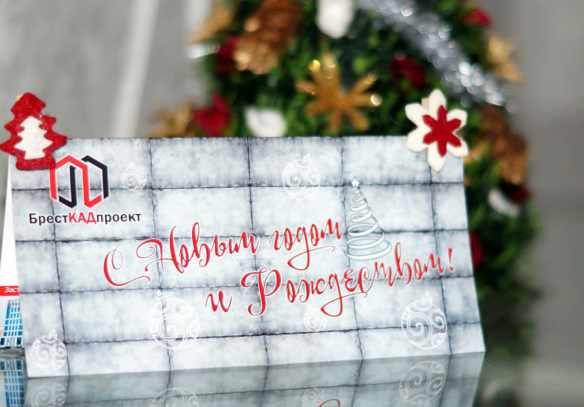 New Year is always fraught with something unpredictable and unknown. Moreover, each of us is full of hopes, dreams,