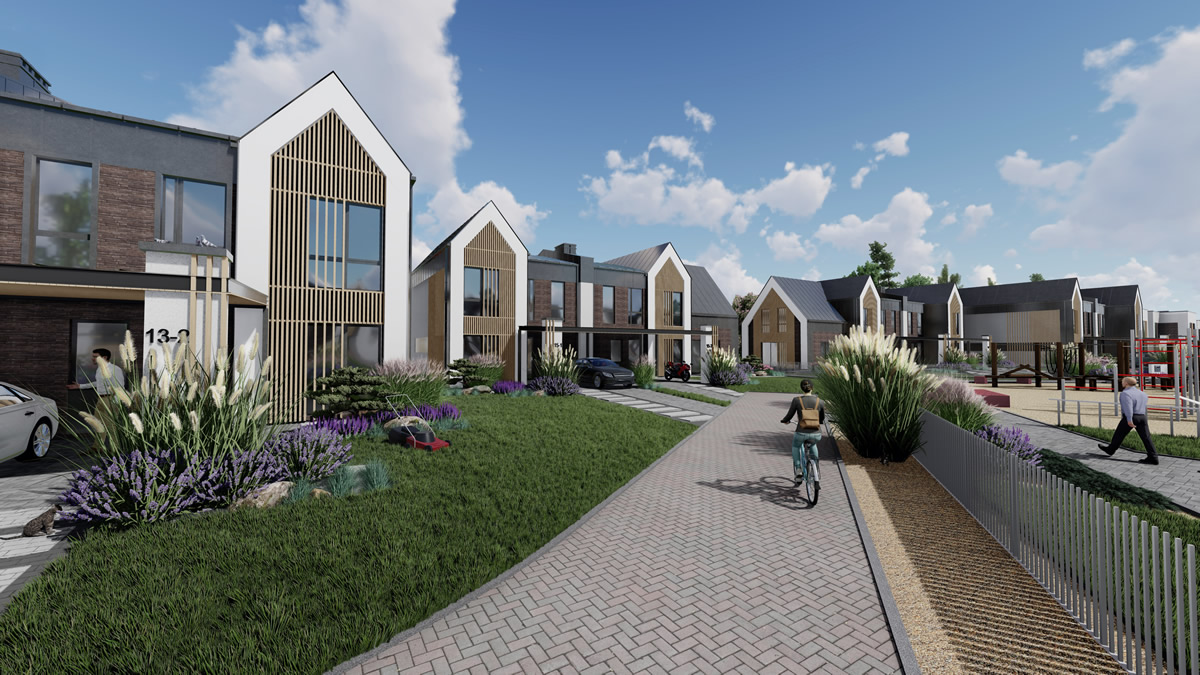 The "Scandinavskoe predmestye" quarter of townhouses combines elements of the Scandinavian style: natural wood, brick-like tiles, plaster with "pebbles" and "concrete-like" textures, and decking are used in the facades. The complex includes houses with flat and pitched roofs, with various free layouts, which can be played up in accordance with the needs and desires of the family. The huge kitchen-dining room can be divided into a living room and a dining room; the kitchen offers a wonderful view of the courtyard; there is a terrace.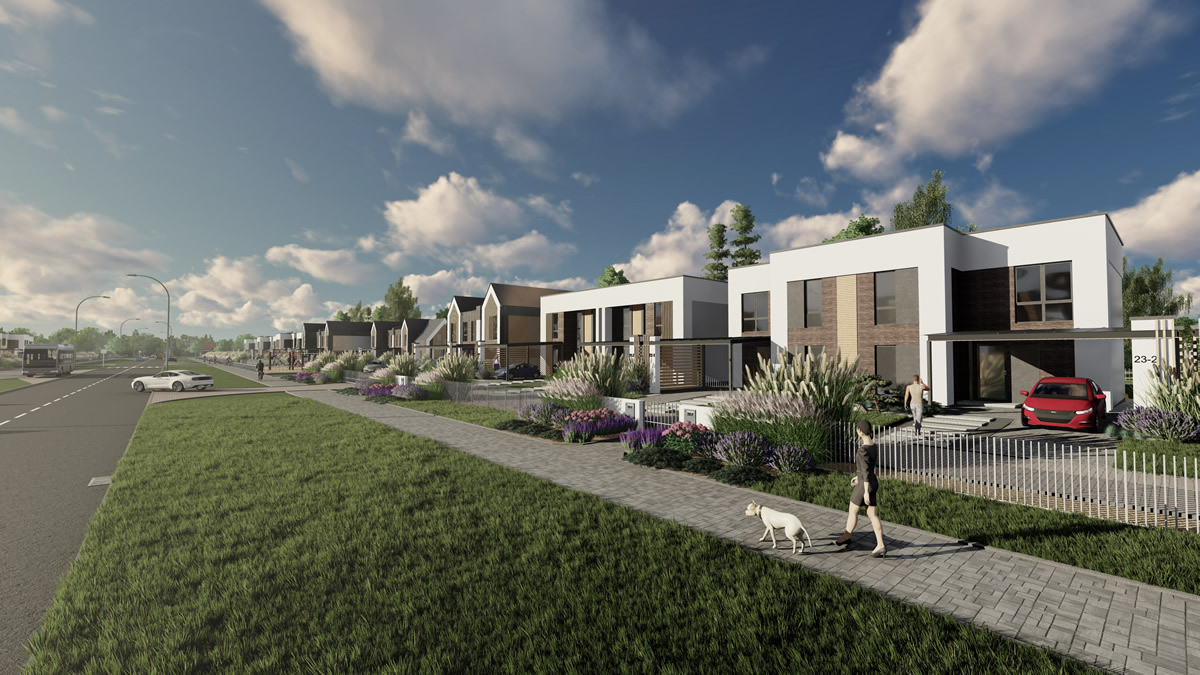 On 3 to 6 acres of land, one can arrange a garden, a children's sports complex, set up a barbecue and arrange a comfortable corner for a relaxing holiday with family and friends. In front of each apartment, there is a carport and a parking lot.
The townhouses are located near a forest, at a sufficient distance from the highways – residents can enjoy the country life in urban comfort. Competent landscaping of the surrounding area brings additional benefits of living: you can jog, roller-skate, ride bicycle, or just walk in a pleasant company. There is also an additional sports area and a playground. Blocked residential buildings are a new way of looking at city life!
More information about the project can be found here.