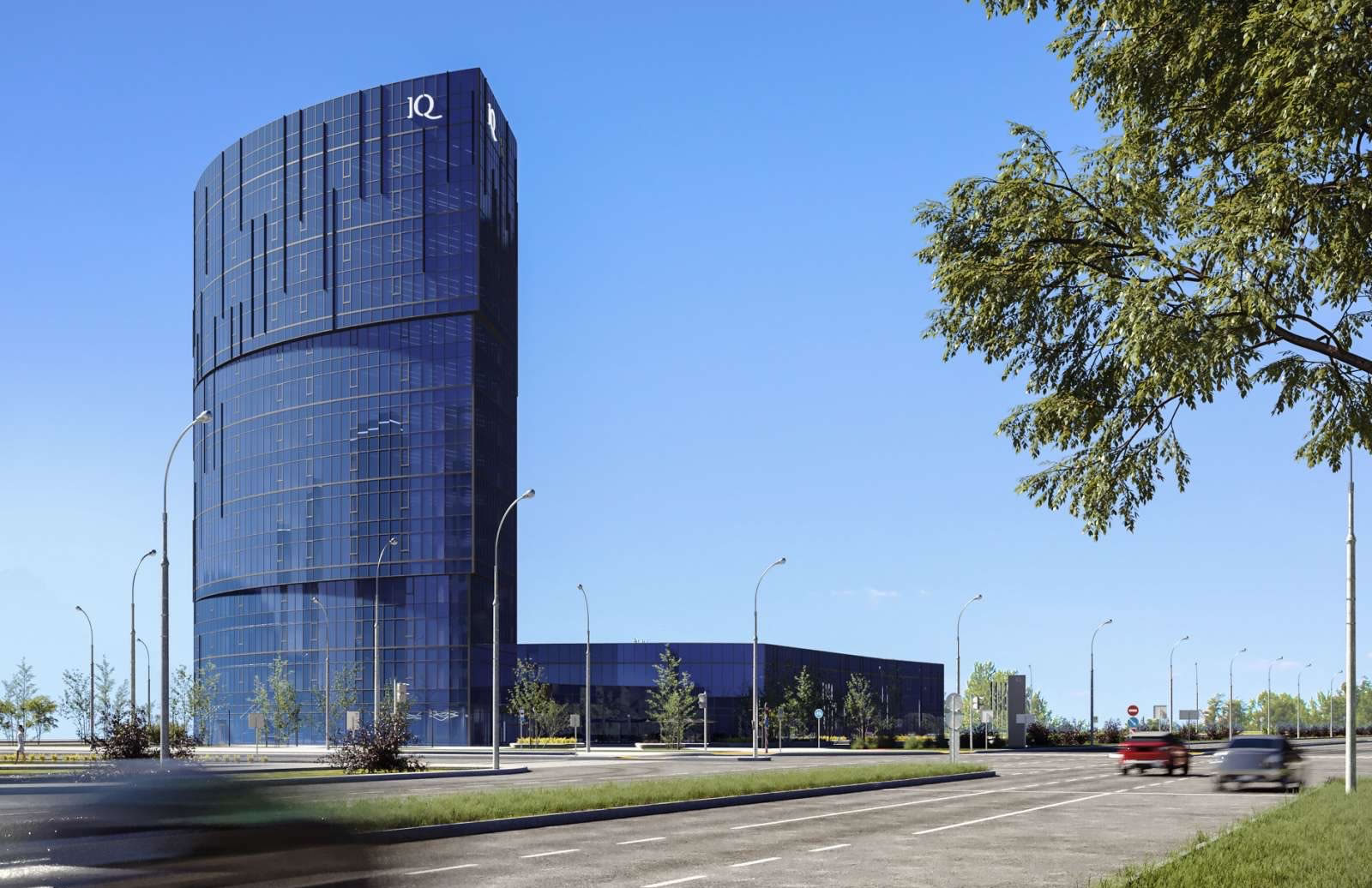 The building is a 14-storey business center with a multi-level parking and built-in retail facilities at the intersection of Makhnovicha str. and Warsawskoe highway in Brest. On the ground floor, it is planned to arrange shopping facilities, a cafe (for servicing employees of the center), a car dealership and a three-level parking.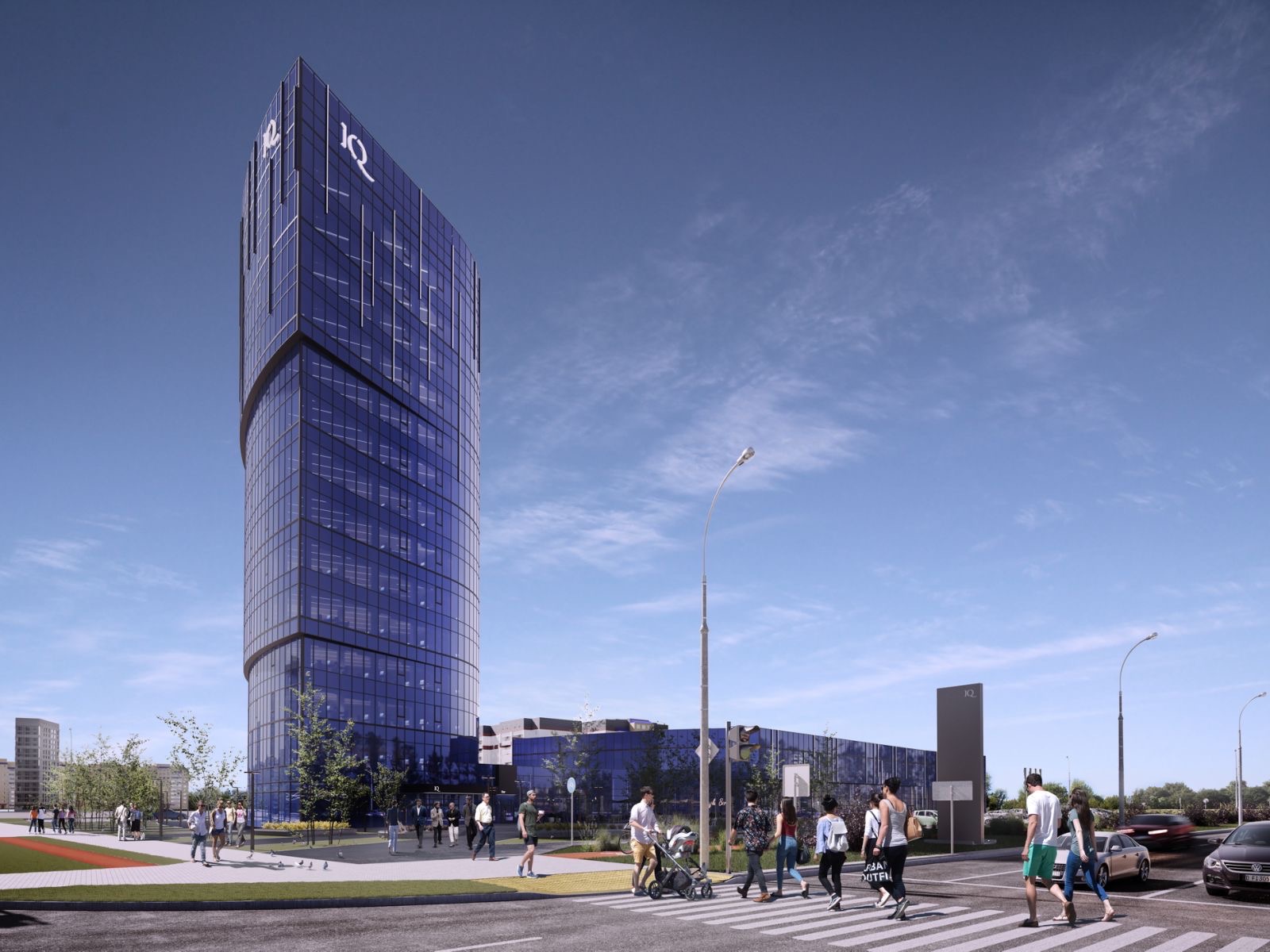 There are three trade pavilions with a total area of 250.9 m2. The designed car dealership consists only of a single sales space with a total area of 539 m2; in addition to the reception, there will be areas for loans and insurance.
On the second floor there are premises for physical culture and sports activities. Upper floors are office1 premises. The project includes a gym, two fitness rooms and a yoga room. The gym is divided into two zones: a cardio zone and a strength zone. The capacity of the gym is 29 people per hour. The designed fitness and yoga rooms allows for group activities using rugs.