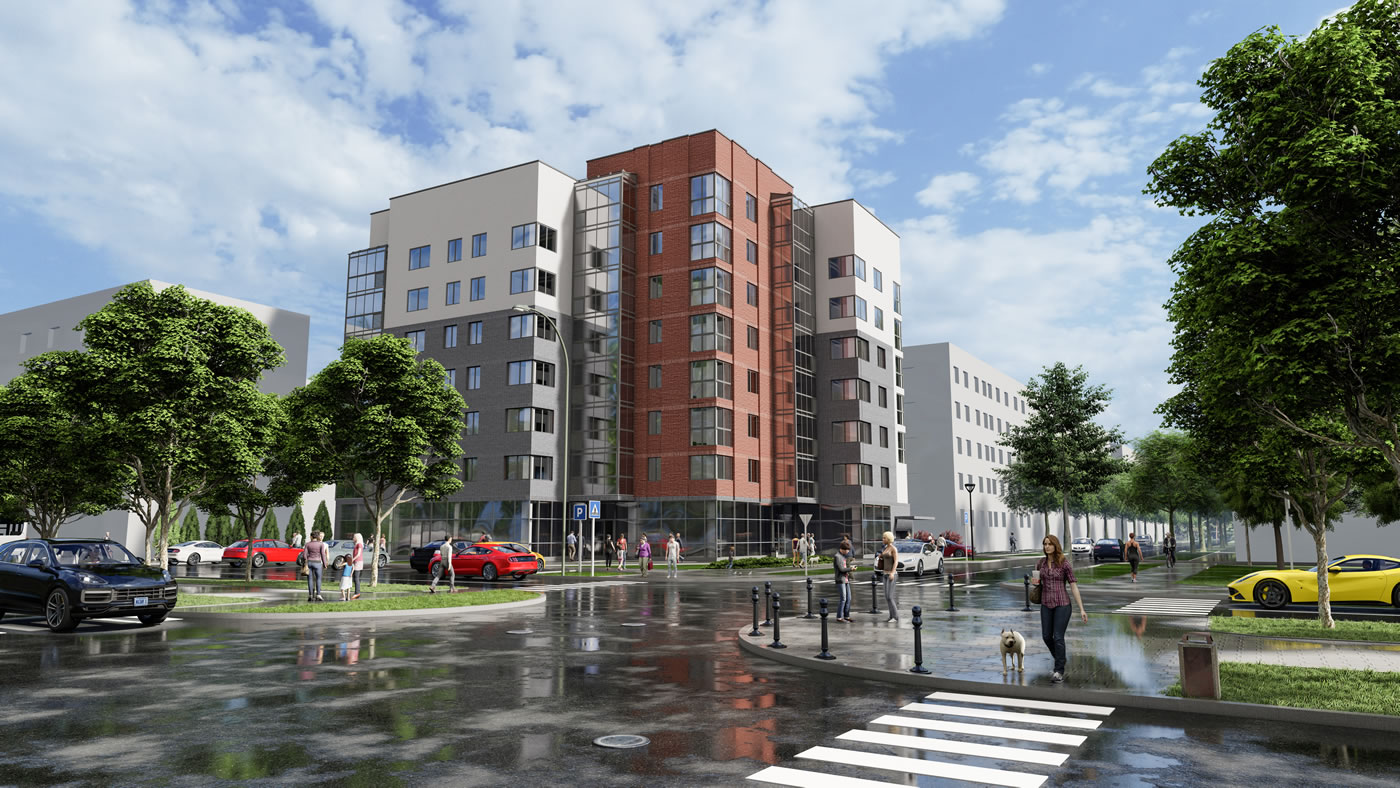 Modern solutions used in the design of the building made it possible to harmoniously fit the project into the surroundings. Decorative clinker bricks are used in cladding, and stained-glass windows used for facades, which are not only aesthetic, but also practical. On the ground level there are built-in non-residential premises for public use, in which shops, consumer services, and offices are located.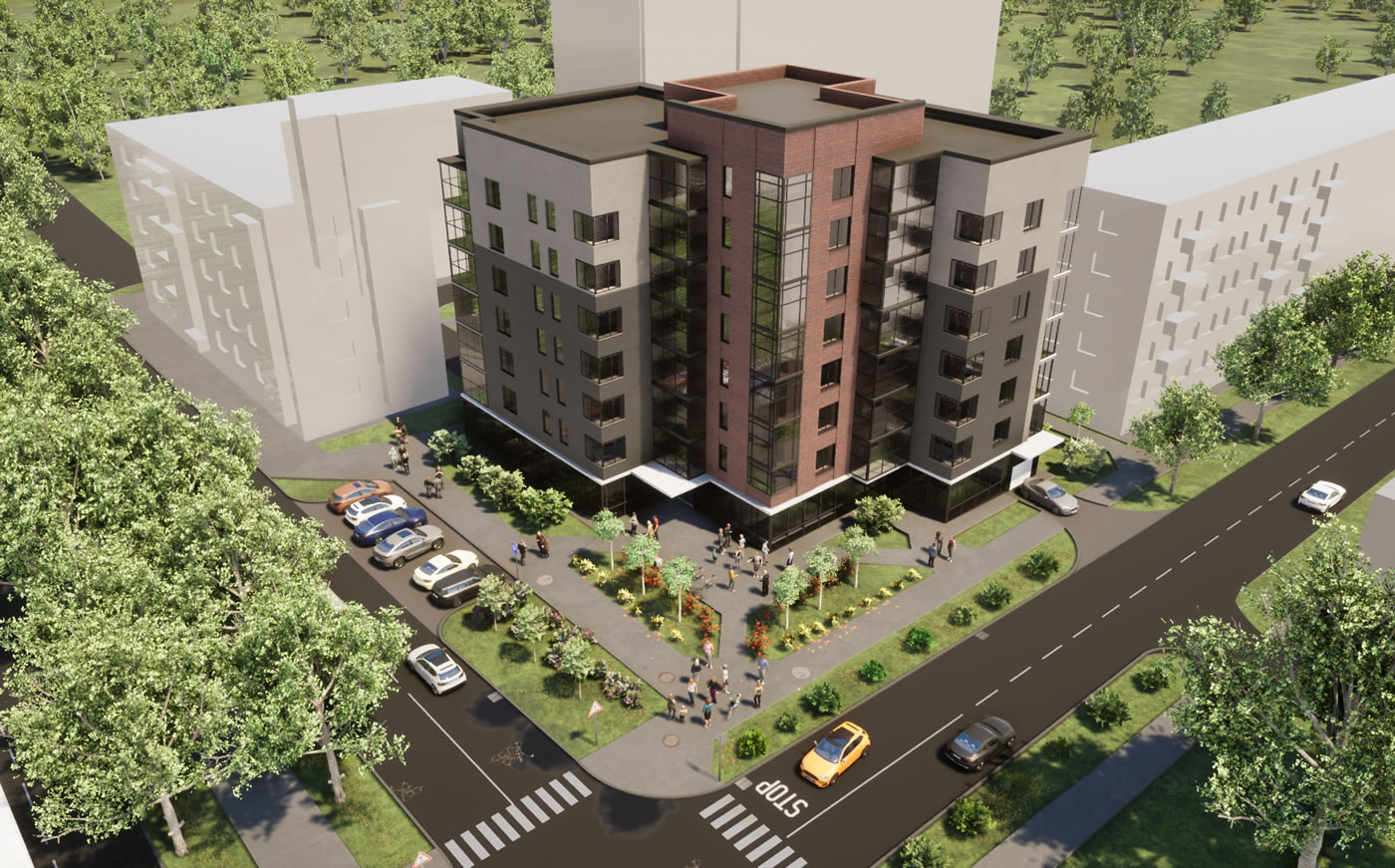 Underground parking with convenient entrances to the residential part of the building allows comfortable placing of personal vehicles for the residents. The parking lot is connected to the residential part of the building through an elevator, so there is no need to go outside to get to the apartment.
The residential building offers a wide range of apartment options: both classic layouts and modern Euro-layouts, which, combining the living room and kitchen, create a single open space for communication (studio apartment). In the corridor of each apartment, there is a place for a dressing room or a wardrobe.