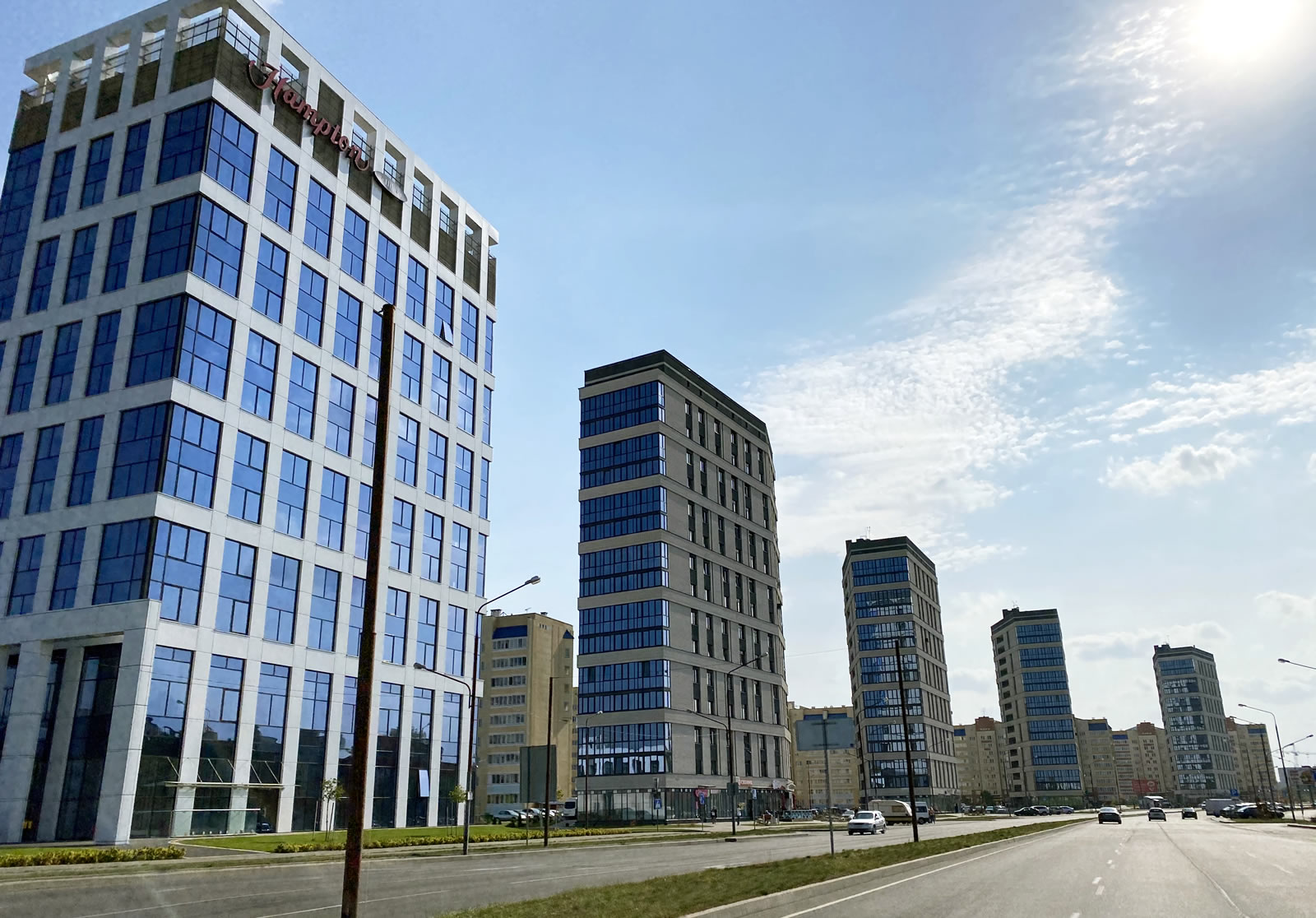 At the moment, Demarsh JLLC is planning the construction of five 15-storey buildings on Makhnovich Street with built-in retail premises on the 1st floor. All five houses will be of the same type, each house has 1 entrance, rectangular with cut corners in plan.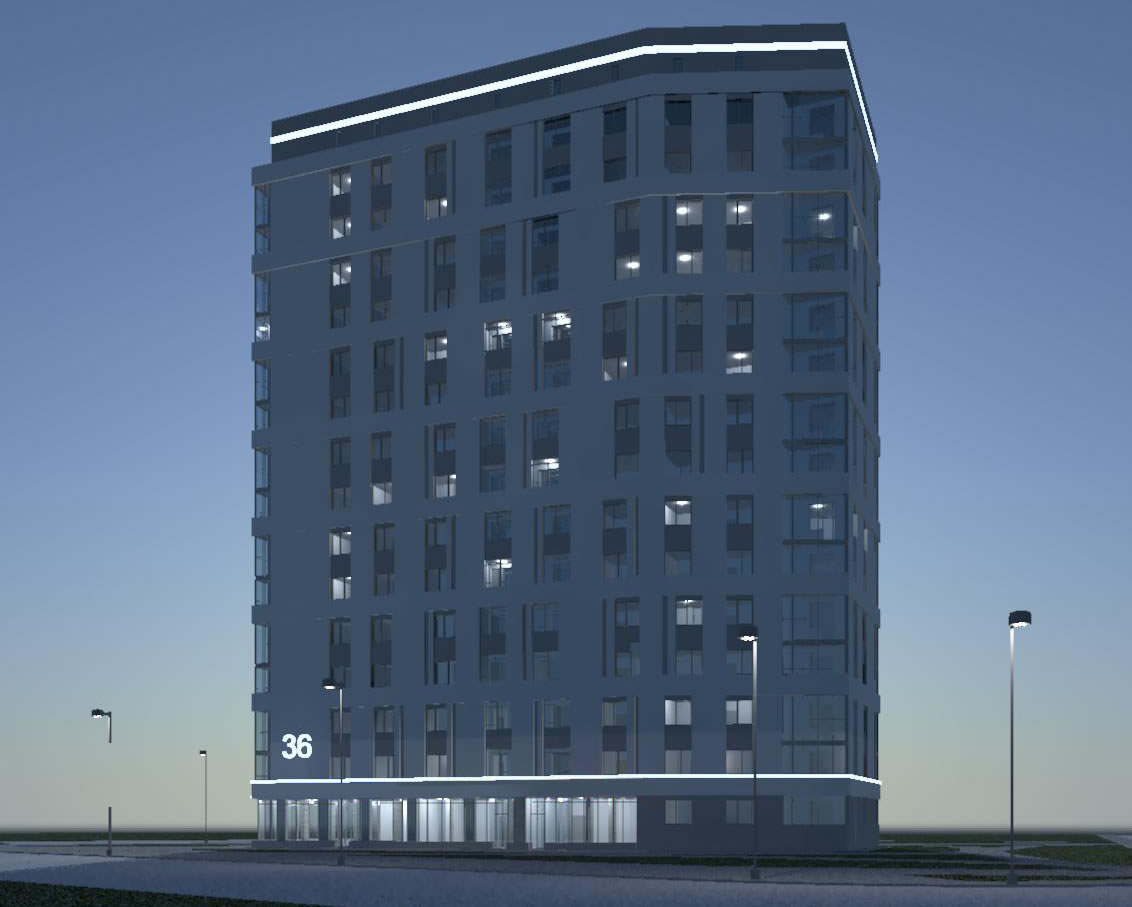 In their appearance, the buildings have something in common with the Hilton Hotel, which is located on the first line along the Varshavskoe Highway, but have different proportional dimensions (the modularity of the façade division elements is slightly smaller than in the hotel), and a different finish. The entire surface of the facades is made of white and gray bricks with a rusticated surface, which will allow not worrying about their repair for a long time.
The set of the apartments is diverse: one-, two-, three- and four-room apartments, in addition to, the so-called studios – two-room apartments for one or two residents, in which the kitchen is combined with a common room. All apartments have spacious kitchens, large bathrooms with a place for a washing machine. The apartments planning principle is classic (except for studios): all rooms and kitchens are separate, with entrances from the corridor or hallway. However, the constructive scheme of the house allows the tenant to carry out redevelopment in the future in accordance with their needs.