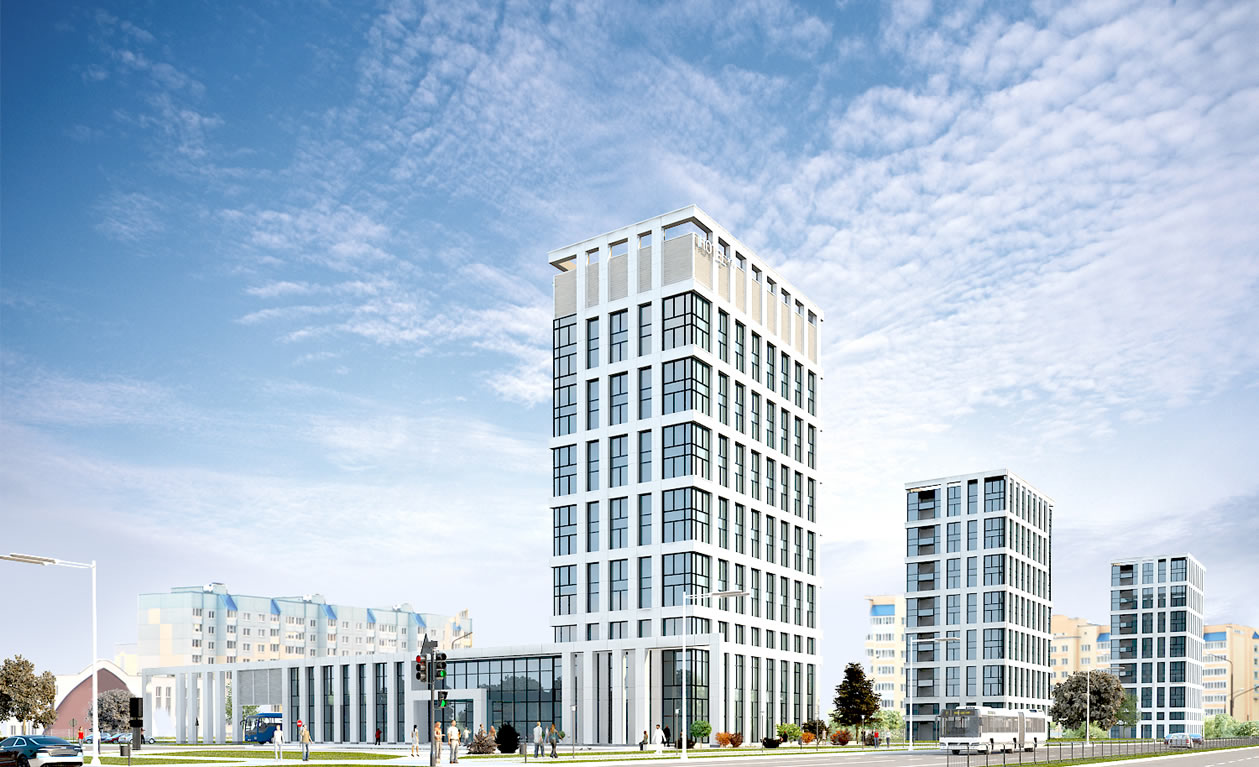 The Hilton Hotels chain is known for its high service standards, and the same high standards for the quality of design and construction. The project, carried out for the Demarsh JLLC, demanded full commitment from our team, and after its completion, we can rightfully be proud of this facility.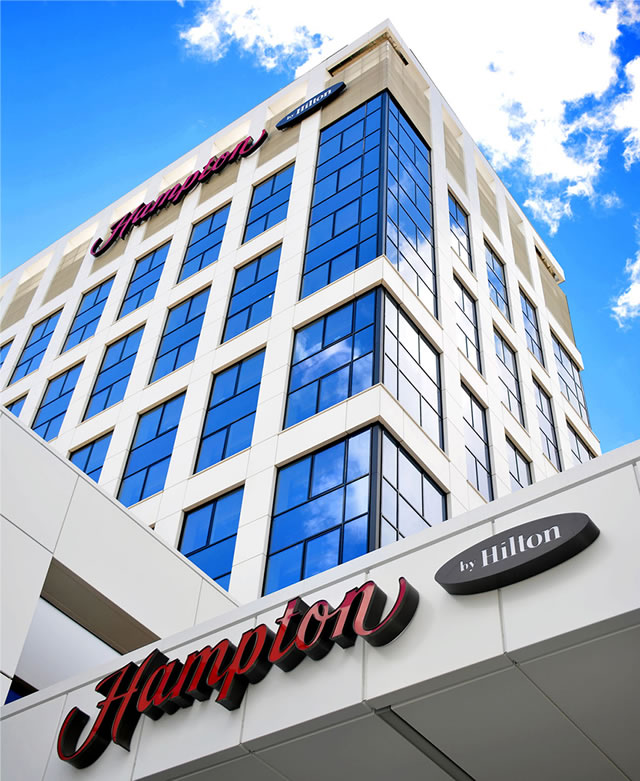 Due to its height, the hotel can be seen from afar and offers a view of the micro district on the east of the bridge over the Mukhavets River. The appearance of the building is formed by strict straight lines, snow-white surfaces made of hinged facade panels alternate with mirrored glasses reflecting the blue sky – this is the image we wanted to see at an important intersection of city highways.
Construction of the building began in the fall of 2016 and the work was carried out until the end of 2018. In December 2018 the hotel opened its gates. There are now 120 rooms of various types, a restaurant, a fitness center and a conference room.