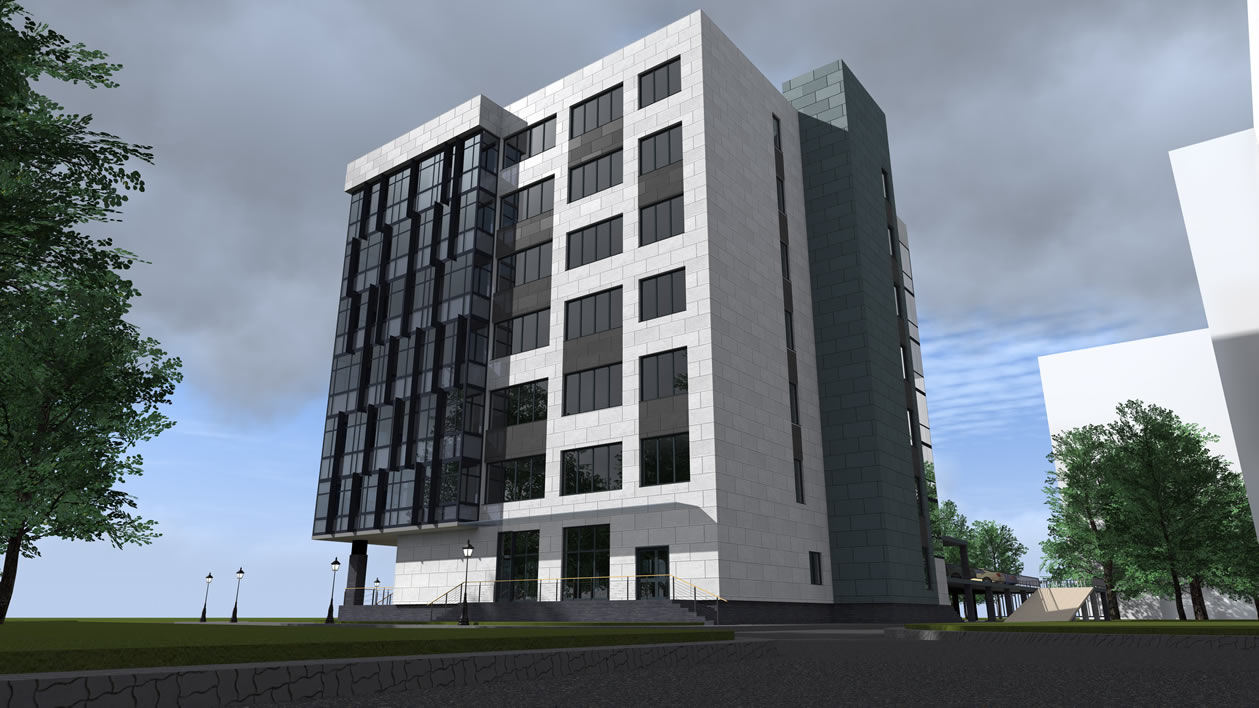 The shopping and office complex is located in Minsk at the intersection of Kulman and Krapotkina streets. The project for this site was redesigned several times: its construction had already begun several years ago, but was suspended, so we had to work with one-floor-high frame, requiring a complete adjustment.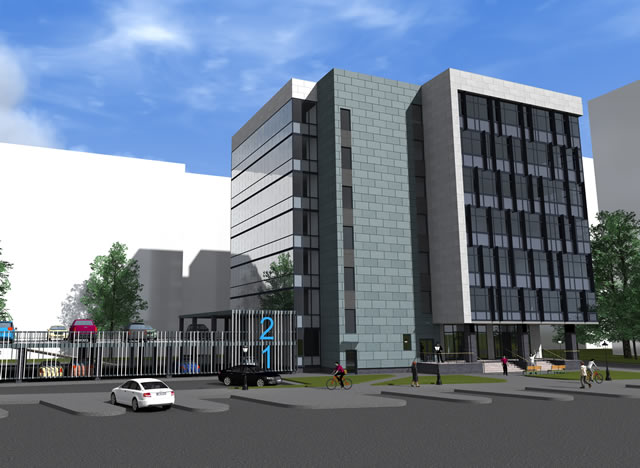 It was decided to completely allocate the first floor for retail premises, and occupy the floors from the second to the sixth for high-class offices. Air conditioning and forced ventilation systems are provided for the offices, part of the premises have large panoramic windows, on each floor; in addition to the working rooms, there is a spacious inviting hall with a reception desk and a meal room for employees; the building has two elevators. Each floor of the building can be operated autonomously. A two-level open-type parking lot for the employees' cars is attached to the main building.
The facades are made of materials with high aesthetic characteristics – wall tiles in white and various shades of gray. A large area of the facades is occupied by continuous stained glass lighting.