Soon a small exhibition of historical photographs in our office will be available. The exhibition will consist of original postcards and photographs from a private collection that relate to different periods and events, but are united by a common theme – Brest and its history.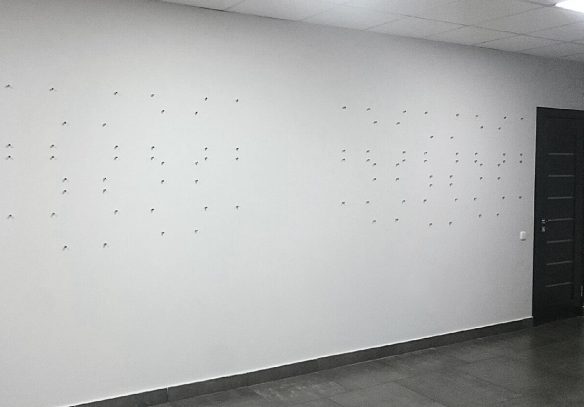 These are not secret Braille inscriptions, but mountings for future expositions. The photos will decorate the main hall of our office and the center will house the main exhibit – a newspaper with a note on the conclusion of the Brest Peace. The spread of the newspaper is also original, with French as a language of the article.
The design of the collection is entering its final stage, now a very important process is underway – the selection of a suitable font for signatures.
Some of the places captured in photographs have long been completely unrecognizable, many buildings have been destroyed, but there are those that have survived. One of these places is the building of the Russian Federation consulate. The building has retained its appearance very close to the original: by its characteristic bay window, it is easy to recognize it in any photo.
Another recognizable photo is a view of the church along Mickiewicz Street. The buildings in the photo are preserved: a mansion with columns, a church and a university building. The university building (the former building of the boys' gymnasium) has grown a new floor and a greenhouse for itself, but the original appearance is still visible on the facades.
The exhibition is planned to be permanent and free, at least at the time of opening.